I don't know why it is but, when I think of fall I think of baking yummy delicious treats that involve pumpkin spice-ish smells. Mostly while growing up, that meant a sugar cookie or pumpkin spice candle burning in the kitchen or that room spray from Bath and Body Works in the sugar cookie scent being spritzed and my sister walking in shouting "Yum! Mom made sugar cookies!" Um..not. There is something I must confess: I have a serious thing with taking pictures of food. I don't know what it is.. I just can't get enough of it! It gives me a thrill that I can't quite describe. That seems a tiny bit strange right?!
I love it anyway.

Me, my mom and my sister spent hours in the kitchen yesterday making these sumptuous treats.. Lots of them!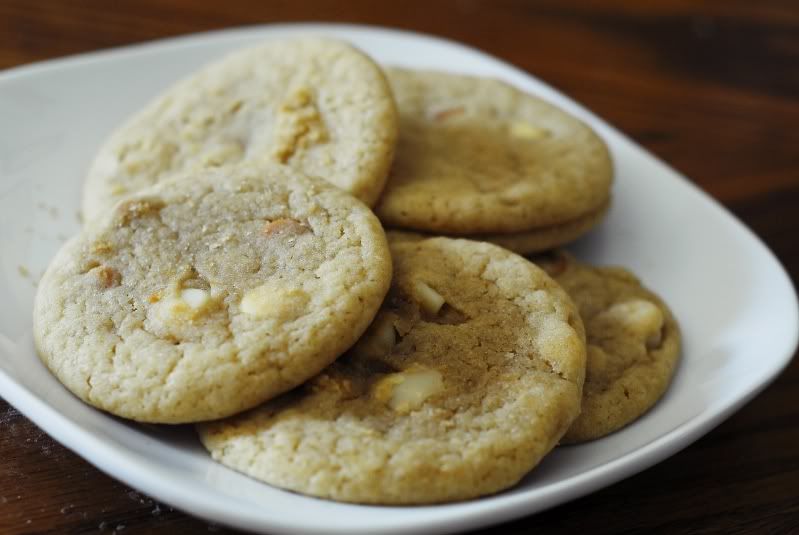 My cute husband enjoying the "fruits of our labor"..He's so adorable!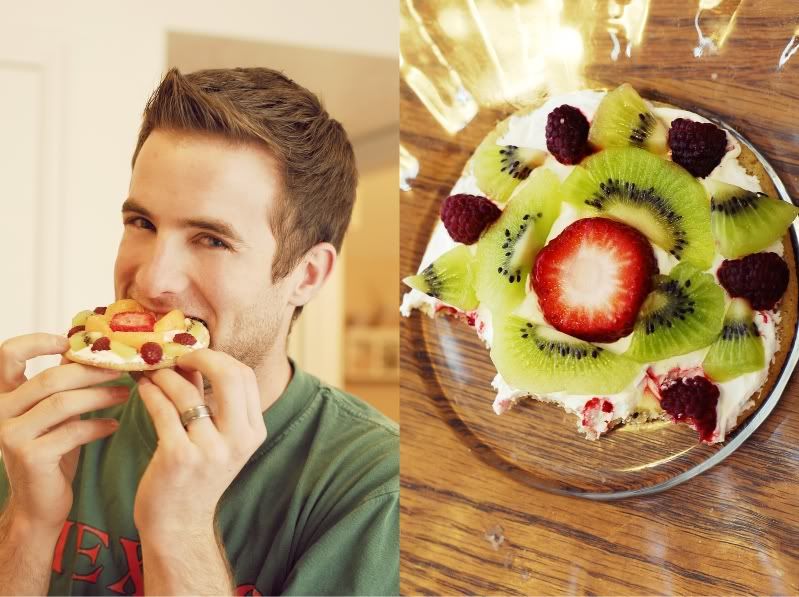 White chocolate/butterscotch and macadamia nut cookies and what we call fruit pizza: sugar cookies topped off with a creamy mixture of whipped cream and cream cheese and your choice of fruits.. we added fresh raspberries, strawberries, kiwi and mandarin oranges. Yummy!